Welcome!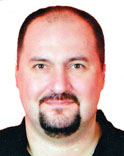 My name is Vladimir Bosnjak, a father of two sons Jovan and Vuksan, having 35 years of experience in basketball coaching. One of very few FIBA coaches who coached in 3 different countries and 5 different selections on FIBA competition and 4 continents, Europe, USA, Asia and Africa. Here's some recent information about my work, and for more detailed information check my other web pages.
Most recent employments :
2018 - Present: Head coach of Rwanda Senior National team
2017 - 2018: Head coach b.c. Batumi, Georgia
2016 - 2017: Head coach b.c. Izobe, Gabon African basketball league
2014 - 2015: B.C. Ittihad, Jeddha K.S.A.
2012 - 2013: Duhoq, Duhoq, Iraq.
2011 - 2012: B.C. Kuwait. Al Kuwait, Kuwait.
2010 - 2011: Head coach of B.C. "ABC" (Abidjan Sport Club), Ivory Coast.
2009 - 2010: Head coach of A.S. Sale Morocco.
2009 - 2010: Head coach of Syrian club Al Wehda.
2008 - 2009: Head coach of Syrian senior national team and at the same time head coach of "A.S.U." club from Jordan.
2007 - 2008: Head coach of B.C. "Qatar"- Doha.
2006 - 2007: Tehnical advisor of men team B.C."Shandong"-Jinan.
Most recent achievements :
2012: winner of super cup with Al Kuwait in Kuwait.
2011: A.S. Sale winning the cup of king of Morocco
2010: champion of ivory coast with B.C.A.B.C. ( Abidjan Basketball Club )
2010: 3rd place in Syria with Al Wehda Club
2009: Final runner of men Jordanian play-offs with A.S.U with team that was D-2 year ago and nominated there for "coach of the year" in Jordan.
2008: Semi-finals of Arab Championship with Syria, seniors.
2006: Champion of league with B.C. "Manama" - Bahrein.